Hotel Introduction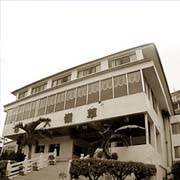 Tsao Ling is situated in the mountainous district in the eastern side of Ko Kun Village, Yunlin County.Get away from the crowded and bustle city, come to Tsaoling ,have a rest and relax yourself. The warm,careful and close-to-heart service in tsaoling Hotel will comfort and release your mind.
Tel:05-5831228
Hotel Address:No.36,Tsaoling Village,Gukeng Township, Yunlin County
Leisure Facilities
Karaoke -Store -Large-sized meeting room -Tea House
Restaurants
Chinese restaurant Breakfast..Chinese food NTD 60 and up. Lunch and supper..NTD 1500 and up per table. Banquer..NTD 3000 and up per table. -BBQ -Tea House
Peripheral Scenes
Penglai Walk -Penglai Waterfall -Valley with Forever Spring -Jiadong Walk -Four –face Figure of Buddha
Directions
From Chiang Kai Shek International Airport..280 kms From Kaoshung International Airport...240 kms From Dounan Railway Station.... 50 kmsBus Lines- from Chusan, take the Yuanlin Bus Lines that go to Tsaoling, or take the Tasoling Tour companys direct bus from Doh Lio. -By car- exit at the Dalin junction and follow Route 162 to Route 3,transfer to Route 149 and 149 jia at Meishan to reach Tsaoling.